Imagine sipping your favorite beverage at the perfect temperature, no matter how long it's been since you poured it. Meet the Stanley Tumbler, a versatile and stylish tumbler that offers unparalleled insulation, a rotating drink-thru lid, and compatibility with car cup holders.
In this review, we'll explore the unique features of the Stanley Tumbler and discuss alternatives, as well as answer the question, "can you drink out of a Stanley without a straw?" So, you can make an informed decision on the perfect tumbler for your needs.
Key Takeaways
The Stanley Tumbler is designed for easy drinking without a straw, featuring a rotating drink-thru lid and double-wall vacuum insulation.
Consider the pros and cons of drinking without a straw before making your decision.
Alternatives to the Stanley Tumbler include Yeti & Hydro Flask tumblers with superior features such as leakproof designs, scratch & chip resistance, and more.
Drinking from a Stanley Tumbler Without a Straw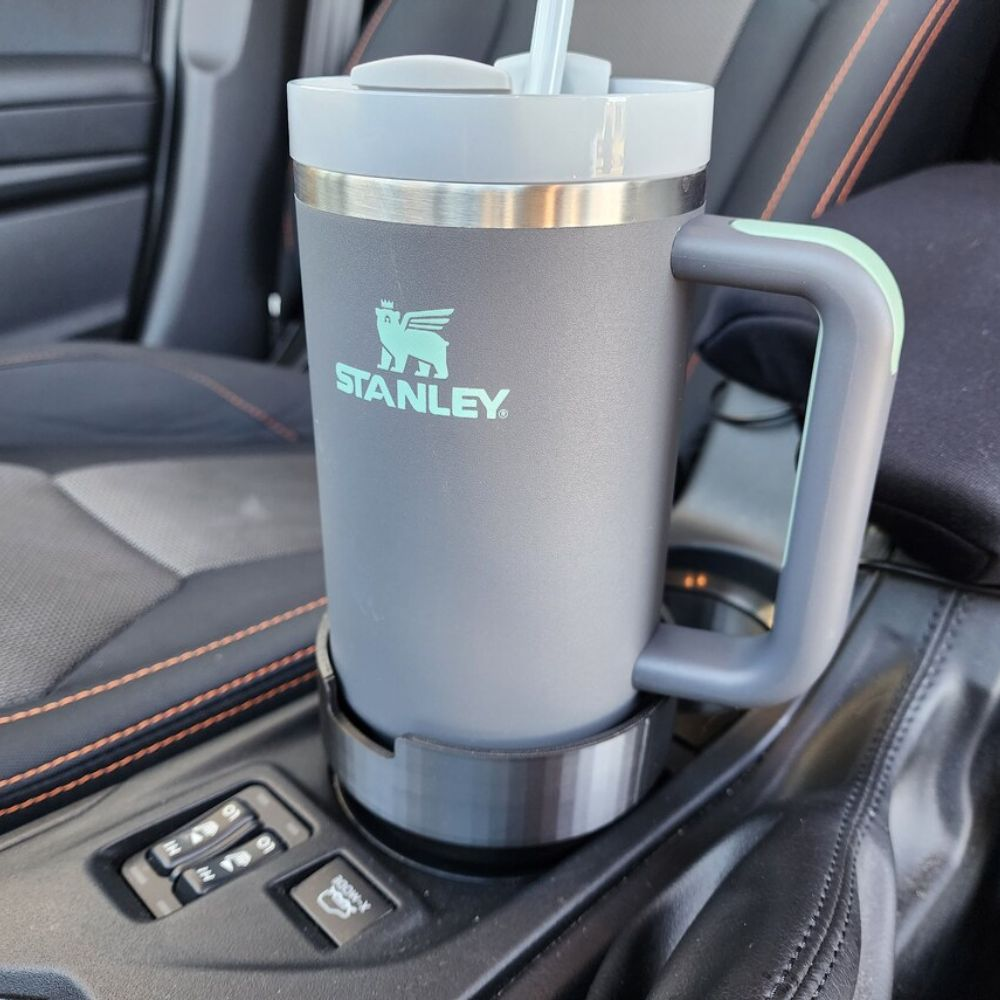 One of the standout features of the Stanley Tumbler is its rotating drink-thru lid design, which allows you to enjoy your beverages without a straw. This versatile tumbler functions both as a traditional tumbler and a water bottle, catering to those who prefer to drink without a straw.
Rotating Drink-Thru Lid Design
The rotating drink-thru lid on Stanley Tumblers provides three positions to suit different drinking preferences. You can sip through the wide-mouth opening, use the accompanying reusable straw, or close it up when not in use.
This convenient design sets Stanley Tumblers apart from traditional water bottles, offering flexibility and convenience for various drinking styles.
Pros and Cons of Drinking Without a Straw
Opting to drink without a straw can be beneficial, for instance, it can aid in reducing plastic waste and is more apt for hot beverages. That being said, it might also result in potential spillage.
The rotating drink-thru lid on Stanley Tumblers, affectionately known as "Stanley Cups" due to their wide acceptance and superior quality, facilitates strawless drinking while keeping the risk of spills to a minimum.
Environmental concerns surrounding plastic straws have led to initiatives to ban single-use plastic straws. Stanley Tumblers offer a solution by providing a rotating drink-thru lid that allows users to enjoy cold drinks with ice cubes without the need for a straw.
Before deciding to drink without a straw, consider the pros and cons.
Stanley Tumbler Features and Benefits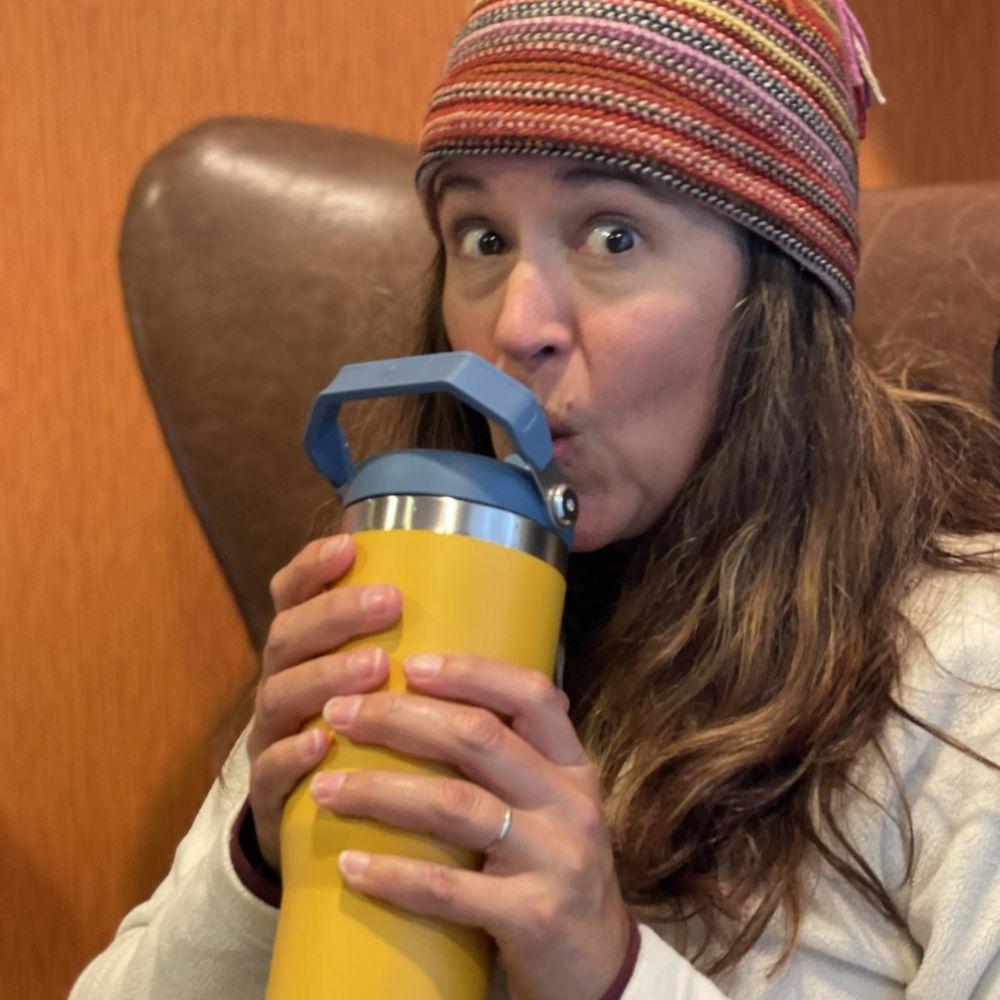 The Stanley Quencher Tumbler, also known as the Stanley Tumbler or the Stanley Adventure Quencher H2.0 Flowstate Tumbler, offers a variety of features and benefits for its users, including double-wall vacuum insulation, stainless steel interior, and compatibility with car cup holders.
The upcoming sections will provide an in-depth exploration of these features and their contribution to the Stanley Tumbler's overall allure.
Double-Wall Vacuum Insulation
Double-wall vacuum insulation is a technology used in tumblers that creates a space between the inner and outer walls of the tumbler. This space is then vacuum-sealed, inhibiting heat transfer through conduction or convection. The absence of air molecules in the space also reduces heat transfer through radiation.
The Stanley Tumbler features:
Double-wall vacuum insulation, providing superior performance
Can keep drinks cold up to 11 hours, hot for up to 7 hours, and iced for up to 2 days
Ideal choice for those who want to enjoy their beverages at the perfect temperature, regardless of how long it's been since they were poured.
Stainless Steel Interior
Constructed with durable stainless steel, the Stanley Tumbler's interior is resistant to stains and odors, preserving the quality of your beverages. The use of 18/8 stainless steel, or 304 stainless steel, provides corrosion resistance, ease of cleaning, and durability, making it an excellent choice for storing food and beverages with mild acidity.
Moreover, stainless steel tumblers are more sustainable and generate less waste compared to other materials.
Car Cup Holder Compatibility
The slim profile of the Stanley Tumbler allows it to fit comfortably in most car cup holders, making it a convenient option for on-the-go hydration. Whether you're commuting to work or embarking on a road trip, the Stanley Tumbler ensures that your favorite hot or cold beverage is always within reach.
The double-wall vacuum insulation keeps drinks hot for up to seven hours, and cold water refreshingly chilled for even longer.
Cleaning and Maintenance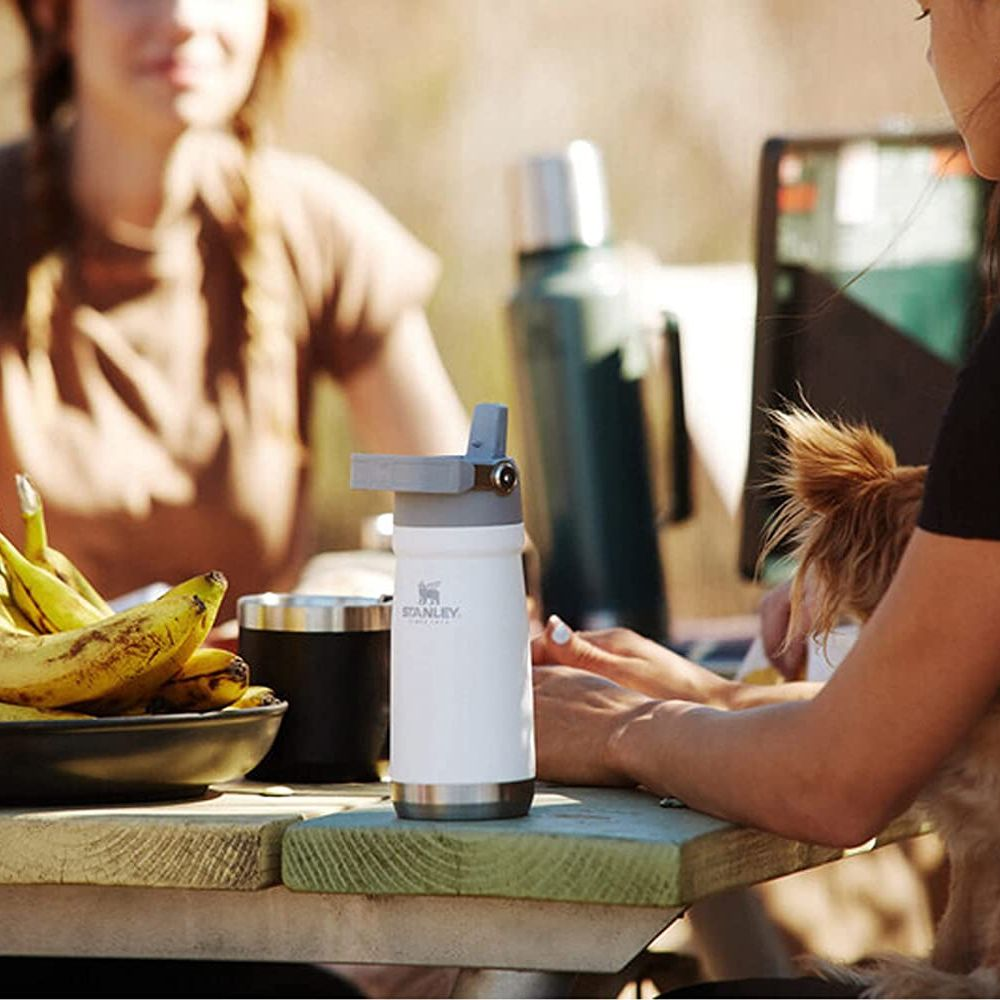 A crucial aspect of any tumbler is its ease of cleaning and maintenance. The Stanley Tumbler makes this process simple, with dishwasher-safe components and handwashing tips for thorough cleaning.
The forthcoming sections will detail different cleaning methods to help maintain your Stanley Tumbler in top-notch condition.
Dishwasher Safe Components
All components of the Stanley Tumbler are dishwasher safe, making cleaning effortless and ensuring proper hygiene. It is recommended to place the tumbler on the top rack of the dishwasher for optimal cleaning results.
This dishwasher-safe feature ensures that your tumbler remains clean and ready for your next beverage without any hassle.
Handwashing Tips
For those who prefer handwashing their Stanley Tumbler, it's important to use mild dish soap and a bottle brush or dishcloth to effectively clean the interior and lid.
Adhering to these handwashing guidelines can help keep your tumbler in prime condition, devoid of stains or odors, even after prolonged use.
Alternatives to Stanley Tumblers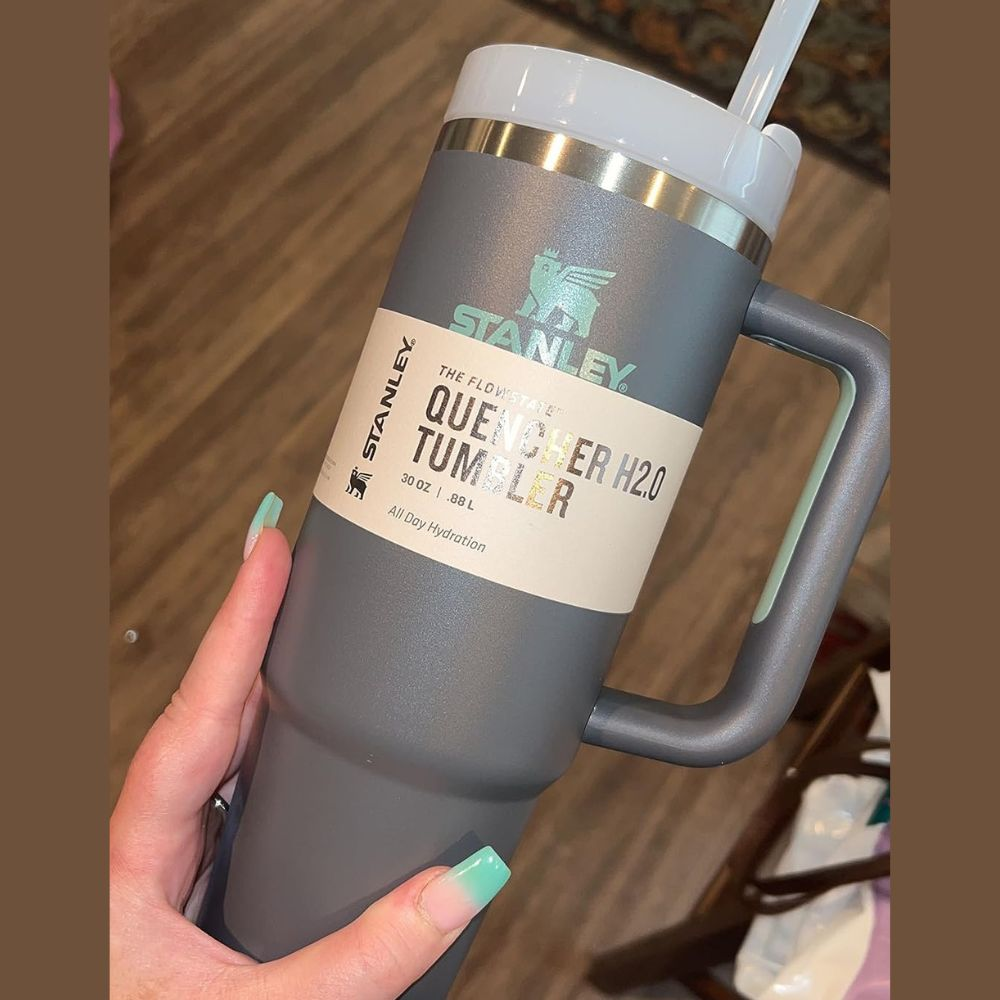 Despite the impressive features and benefits of the Stanley Tumbler, considering alternative options available in the market can be beneficial. Competing brands like Yeti and Hydro Flask also offer high-quality tumblers boasting similar attributes and advantages.
Let's evaluate these alternatives in comparison to the Stanley Tumbler.
Yeti Tumblers
Yeti Tumblers are known for their durability and insulation capabilities, offering a comparable option to the Stanley Tumbler. Here are some key features of Yeti Tumblers:
Constructed of durable stainless steel
Double-wall vacuum insulation
Dishwasher-safe
Available in a range of sizes
Designed to keep drinks hot or cold for extended periods
Leak-proof design
Available in a variety of colors
In terms of design and size, Yeti Tumblers are shorter and wider than Stanley Tumblers, with a maximum capacity of 30 ounces compared to Stanley's 40-ounce option. While both brands offer impressive insulation performance, Yeti Tumblers are known to possess slightly superior insulation, ensuring drinks remain at their desired temperature for even longer.
Hydro Flask Tumblers
Hydro Flask Tumblers offer:
Excellent insulation
A variety of sizes and colors to choose from
A streamlined design
A press-in lid to prevent spills
TempShield double-wall vacuum insulation to maintain both hot and cold beverage temperatures for extended periods.
While the insulation capabilities of Stanley Tumblers are not specified in the available search results, Hydro Flask Tumblers have garnered positive reviews for their:
insulation
durability
spill-proof lids
scratch and chip-resistant finish.
Ultimately, the choice between Stanley, Yeti, and Hydro Flask tumblers comes down to individual preferences and needs.
Summary
In conclusion, the Stanley Tumbler offers a versatile and convenient solution for enjoying your favorite beverages at the perfect temperature. With its rotating drink-thru lid, double-wall vacuum insulation, stainless steel interior, and car cup holder compatibility, the Stanley Tumbler stands out among its competitors.
However, it's essential to consider alternative options such as Yeti and Hydro Flask tumblers, which provide similar features and benefits. Ultimately, the choice comes down to your personal preferences and requirements, but one thing is clear – with a Stanley Tumbler in hand, your beverages will never be the same again.
Frequently Asked Questions
Can you use a Stanley without the straw?
Yes, you can use a Stanley cup without the straw, as it has a lid with three settings and a special opening that holds the reusable straw in place.
Are Stanley cups safe to drink out of?
Stanley cups comply with Prop 65 and FDA requirements, have BPA-free contact surfaces, and are made with food-grade stainless steel, making them safe to drink from.
What's the big deal about Stanley Cups?
The Stanley Cup is a popular drinking vessel that stands out for its double-wall vacuum insulation, invented by founder William Stanley more than a century ago. It offers 40 fluid ounces of liquid and can keep it cold for up to 11 hours, and even longer with ice. Its handle makes it easy to transport, and the straw ensures effortless sipping.
Is Stanley better than Yeti?
Overall, both the Stanley and Yeti tumblers perform similarly in temperature retention. If you're looking for a larger option, Stanley is your best bet, but either would make an excellent choice.
Can I use the Stanley Tumbler for both hot and cold beverages?
Yes, the Stanley Tumbler is designed to keep drinks hot and cold for extended periods of time, making it suitable for both hot and cold beverages.
---